Can A Natural Mineral Water Change Your Performance?
We have explored the benefits of drinking a natural mineral water and we have studied the benefits of hydration. True hydration comes both from the liquid (you get some hydration benefits from drinking other beverages as well as from some fo the foods you eat) and what is in the liquid. With naturally occurring minerals and nutrients, Superior Natural Mineral Water has helped many people improve their overall well-being. An example of this is leg cramps – through our thoroughly unscientific discussions with our users and through product feedback, we have discovered that by drinking our water regularly, many people experience a reduction in leg cramps and restless legs at night.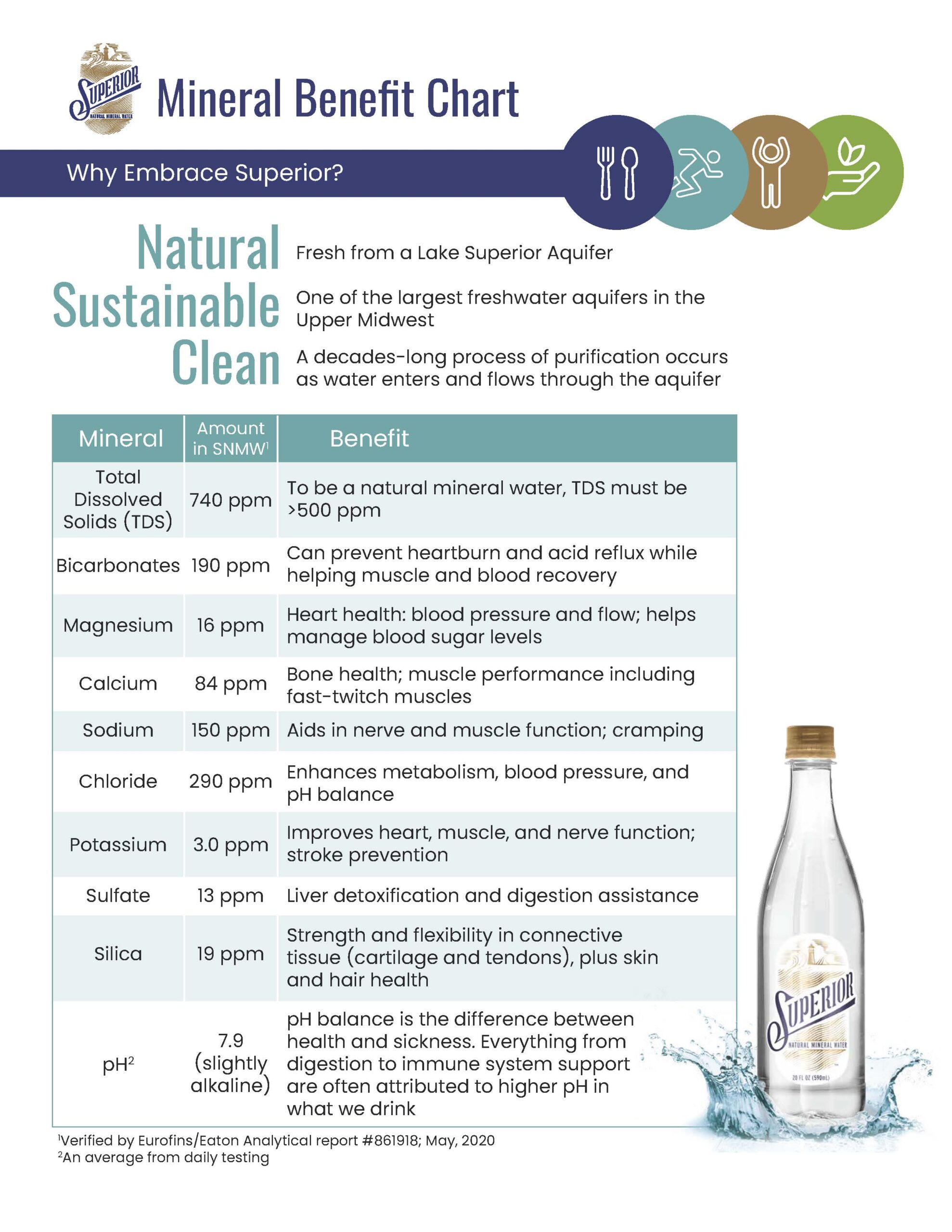 Request Our Free Mineral Benefits Chart
You Only Get One Life…Make It Superior!
We're dedicated to help you achieve Superior Balance throughout the aspects of your life. Find more info…
Latest Superior Performance Blog Posts