As we begin to expand our marketing efforts and our market presence (we are now available in Minnesota, Wisconsin, Illinois, Texas and soon to be across the central Midwest), we have launched our "Aspects" – essentially our "Why". We see four critical aspects to living a Superior Life:
Performance – Superior Natural Mineral Water can help you outperform no matter your chosen field of endeavor
Eating – Superior Natural Mineral Water can enhance every meal you eat or prepare for your guests
Living – Superior Natural Mineral Water can enhance an overall balanced lifestyle through nutrition and creating a healthy mind/body connection
Sustainability – Superior Natural Mineral Water is committed to being part of an overall sustainable future which is why we work so hard to be good stewards of our aquifer
In this series of five blog posts, we will explore each Aspect (we examine two areas of Performance – Physical and Mental – as both are critical to achieving Superior Performance). Are you ready to Become Superior?
Superior Physical Performance
Fitness, well-being, competition and athletic endeavors…
These are all part of what makes "60 the New 50" or whatever phrasing you want to put on the fact that our aging population is staying healthier longer. Fitness is no longer just for the young – although Superior Natural Mineral Water's involvement in The Metro Baseball League (check out our video here) shows we think there is a lot of benefit to younger, emerging athletes as well.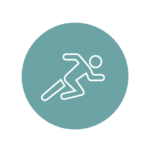 Staying in shape is essentially a life-long commitment to watching what goes into your body and how the machine that is the human body is regularly replenished. Our natural mineral water is one of the best liquids you can consume to keep on the pathway to Superior Performance. From hydration to replenishment (minerals) to recovery to creating your individual pathway, Superior Natural Mineral Water is here to help.
If we have learned anything over the past 18 months is that life is about so much more than our jobs, the latest fashion or the daily nonsense we get to put up with. We have talked to so many people who are refocusing their energy on getting, and staying, in Balance. Now, you might ask yourself how can a natural mineral water help me get back into balance? Well, it is really quite simple – what your body needs is a continuous supply of the right nutrients to achieve the best overall balance.
Check out our Performance Planning Guide here
Not only are we providing free tools for you to use but we are also focused on introducing you to various ways to enhance your overall performance. Check out our Facebook Page for fitness and wellness content every week (every day usually!).
We believe that your road to Becoming Superior can begin with the physical – and that means proper replenishment which can start with Superior Natural Mineral Water.
You only get one life…make it Superior!