As we begin to expand our marketing efforts and our market presence (we are now available in Minnesota, Wisconsin, Illinois, Texas and soon to be across the central Midwest), we have launched our "Aspects" – essentially our "Why". We see four critical aspects to living a Superior Life:
Performance – Superior Natural Mineral Water can help you outperform no matter your chosen field of endeavor
Eating – Superior Natural Mineral Water can enhance every meal you eat or prepare for your guests
Living – Superior Natural Mineral Water can enhance an overall balanced lifestyle through nutrition and creating a healthy mind/body connection
Sustainability – Superior Natural Mineral Water is committed to being part of an overall sustainable future which is why we work so hard to be good stewards of our aquifer
In this series of five blog posts, we will explore each Aspect (we examine two areas of Performance – Physical and Mental – as both are critical to achieving Superior Performance). Are you ready to Become Superior?
Superior Sustainability
Sustainability – this topic can sometimes create a dilemma for consumers. They want to do better but often make decisions based on cost or value and sacrifice the "green" or sustainable aspects of the products they buy. Fortunately, you do not have to make that choice when you seek to buy Superior Natural Mineral Water. Our goal is to leave the land around our aquifer (a Lake Superior Aquifer located in the Ottawa National Forest) in better shape than we found it and that means several things: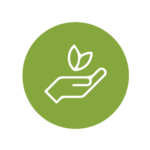 Protecting and maintaining our well – we have been granted permission to withdraw water at a rate that will not deplete the aquifer and we take that permission seriously. We protect the well-head and maintain the area around to provide you with pristine natural mineral water and prevent any type of contamination.
Seeking ways to reduce our packaging impact – today, we use 100% recyclable material and are working to reduce our impact even further through post-recycled products (like our boxes) or alternative packaging options (we are reviewing multiple new forms of "bottle" including paper). This is not easy – but it is important.
Bringing good manufacturing practices (GMP's) to bear – we work with multiple agencies to make sure that our in-plant waste is as low as possible and are certified by a variety of agencies (NSF, SQF) that we are at the top of the manufacturing game. We are regularly recertified – and remain committed to being the best!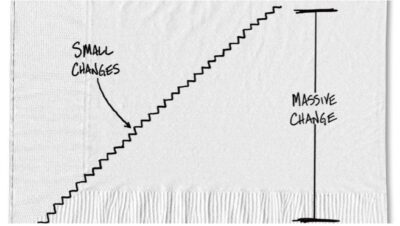 We have created a Superior Sustainability Checklist to share the things we see as critical to our focus on Superior Sustainability. What are your goals and objectives with living a more sustainable life? Perhaps our Performance Planning Guide can help you build a plan with your family – you can find it here. While we use this a lot for Physical and Mental Performance, the concept for achieving Superior Sustainability is the same – executing mutliple small steps every day can have a HUGE impact.
Are you ready to become part of the Superior Solution?
You only get one life…make it Superior!